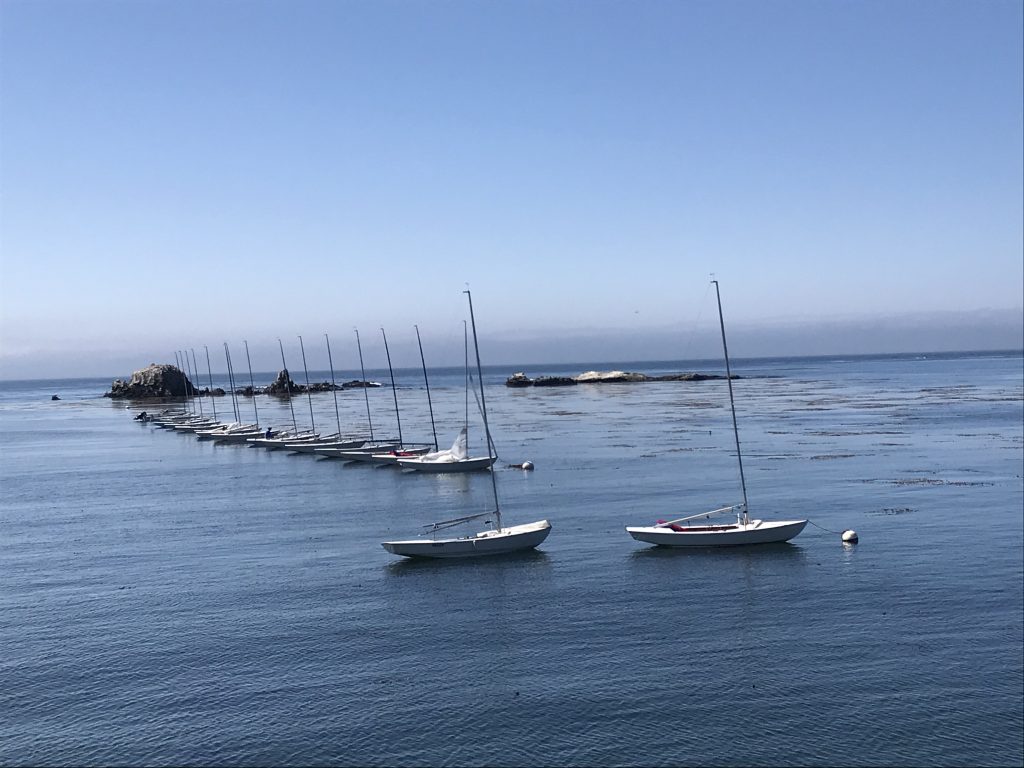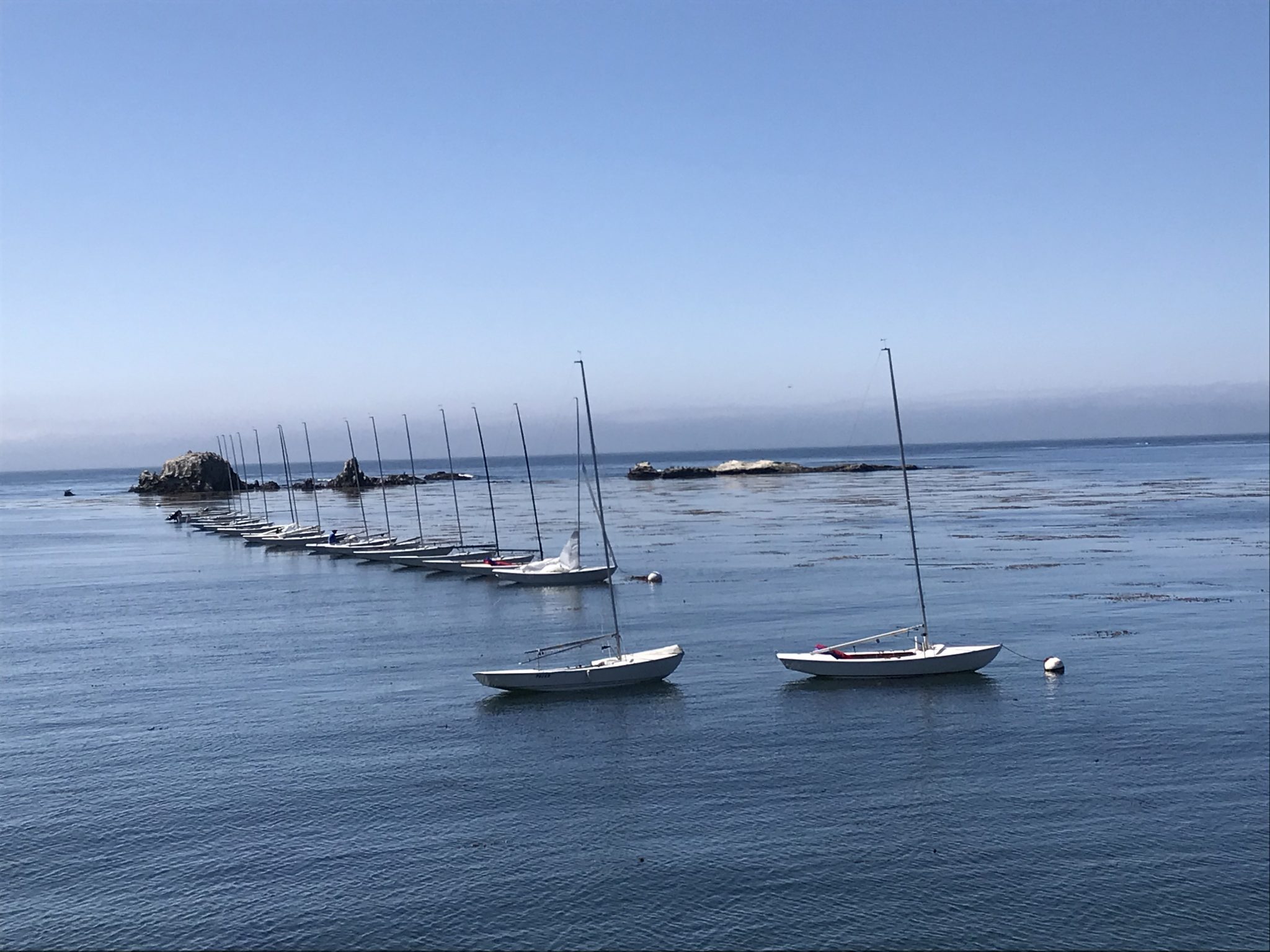 Results
Significantly more class championship winning sails than any other brand over the last two decades
Products
Race Main: $1254*

Proven performance with victories at National Championships, local and regional races.  Fastest designs for West Coast Ocean and Lake racing.
Terrific shape holding with triple stitch seaming and premium Contender 3.8PK, 4.46PK or 5.4 PK Dacron

Includes:  Foot vision panel, shelf foot, battens, sail numbers, mercury insignia and sail roll bag.

Extra's Include: draft stripes $35, spreader window $45, stiffer heavy air set of battens $30
Custom Designs available, our team loves to work with our customers making any design optimizations needed for specific rigs, hull differences, crew weights, mast butt position etc… don't hesitate to call and discuss.
Race Main Design Options  —  Understanding the relationship between luff curve and broadseam is critical for choosing the sail that best fits your set up.  Check out our options below and call our One Design Coordinator Greg Dair (310) 683 9618 to discuss the perfect set up for your boat.  
Link to 2020 Mercury Nationals Design Debrief
Standard – The Classic Mercury Race Main that has won the majority of National Championships in the last decade.  This sail is well known and proven with top sailors in the class.  It has the most broadseam and least luff curve in our line up.  This sail has 2 draft stripes and a max length luff, there is an option to shorten the luff as needed to fit your mast best.  
LC Full – A new race main in 2020.  Optimized for heavier teams in powered up boats.  This sail was commissioned to be the fullest main on the market, with the majority of the shape added through luff curve, improving the sails depower range.  We took mast bend measurements across the spectrum on multiple rigs, sent the data to the design team along with plenty of other feedback.  This sail took 1st and 2nd in the 2020 National Championships.  A few refinements have been made to the design since.  3 draft stripes
Jade Blade – A specialty heavy air sail meant to keep teams who are overpowered easily in the regatta as the breeze builds.  Same Luff curve data and feedback from the LC Full but the design optimized for light teams in big breeze.  Draft sucked forward and chord depth flattened in the top of the sail.  A little more twist.  Great for righting moment.  Still plenty of power down low to push you forward without leaning over.  Panel alignment and overall design optimized for high sheet loads.  This is a Heavy Air game changer that looks better and better as the breeze builds.  3 draft stripes.